Border crossing with Slovakia
Lines, opening times, and checkpoints. Everything regarding crossing the Slovakian border during martial law.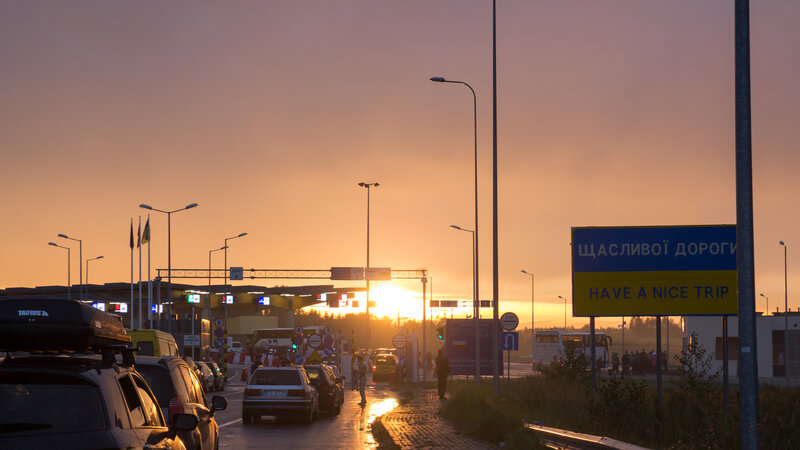 The center border is open to trucks, autos, and pedestrians at Uzhgorod. open 24 hours a day. Phone number: +380312649626
Maly Berezny: a crosswalk for pedestrians and a place for autos. works continuously. Phone number: +380313521651.
There is simply a pedestrian crossing at Mali Selmentsi. In Kyiv time, it operates from 9 a.m. to 9 p.m.
Please be aware that there may be delays between 7.45am and 8.10am because every 24-hour checkpoint has an 8am shift.
Even those without a foreign passport can go to Slovakia while it is under martial law. You must, however, carry identification with you.
We advise you to enter Slovakia using a biometric passport from a different country if you have one. However, it is important to keep in mind that the visa-free regime is only in effect for 90 days out of every 180 days.
It is advised to bring the child's birth certificate with you if you are traveling with children.
Even if they lack a passport or a vaccination, animals are permitted to cross the border between Ukraine and Slovakia. The owner or the person in charge of the animal must fill out a form-questionnaire at the border in order to permit animals to pass.
Embassy of Ukraine in the Slovak Republic
https://slovakia.mfa.gov.ua/
Contacts: +421259202816, email consul_sk@mfa.gov.ua
You can track queues on the online map on the website of the State Border Service of Ukraine
https://dpsu.gov.ua/ua/map/