Conditions for Ukrainians in Austria
Austria, like other EU countries, against the backdrop of Russia's full-scale invasion of Ukraine, introduced simplified conditions for obtaining protection for Ukrainians.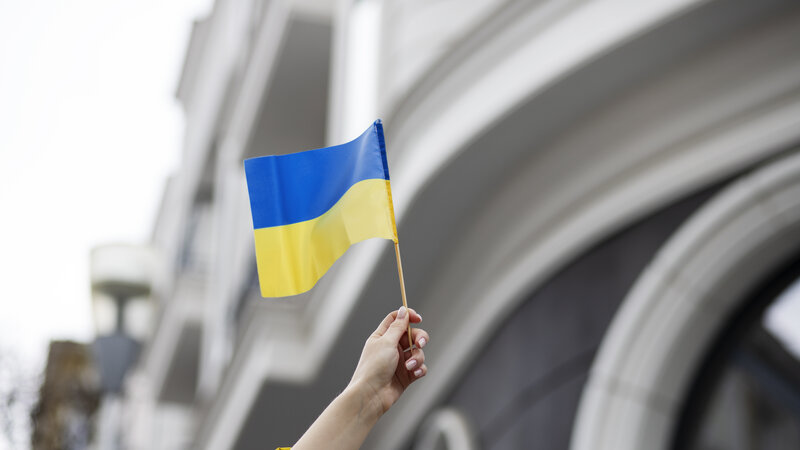 Entry without a biometric passport is allowed, but only for citizens of Ukraine fleeing the war. This rule does not apply to travel. If the passport expires or you arrived with your child without a foreign passport, contact the Embassy of Ukraine in Austria (1180 Wien, Naaffgasse 23). Ukrainians without relatives or friends in the country can contact the Vienna Humanitarian Arrival Center at Engerthstraße 267-269. Ukrainians traveling with their pets should know that Austria does not require the provision of medical certificates on the current veterinary examination of animals or certificates on blood tests for the titration of antibodies to the rabies virus. However, it is desirable to have a veterinary passport.
To obtain the status of temporary protection, contact the police registration points. Your right to residence will be confirmed by an identity card for displaced persons ("Blue Card"). It will be sent by mail to the registered address. With this status, you can travel to EU countries for up to 90 days.
Upon arrival, you will be accommodated in temporary housing and provided with food and other necessary items: hygiene products, children's equipment, etc. We should talk about temporary housing in the humanitarian center of Vienna. Also, in Austria you can count on free housing for a long time. But it is impossible to choose a region. The type of accommodation is different, but you will not have to share a room with other people. If you want to live with relatives, inform the staff about this and they will try to arrange shared accommodation for you or place you nearby. Austrians also host Ukrainians in their own apartments. To search, contact the Federal Agency for Care and Support (BBU) or the Housing Agency Diakonie. There is also a general Homes for Ukraine initiative.
Also, you can rent housing yourself. At the same time, benefits for care and food will be preserved. You can also apply for a subsidy for housing rent. The rent subsidy for a family (from 2 people) is up to 300.00 euros per person per month. There are several online platforms for finding accommodation: willhaben.at and immobilienscout24.at.
For persons who live in organized places for accommodation, all expenses for accommodation and food are covered. As part of the support, you have the right to receive clothing allowance - 150.00 euros per person per year, as well as pocket money - up to 40 euros per person per month.
Persons who live in a private residence can also receive financial support. For adults - up to 215.00 euros, for minors - up to 100.00 euros per person per month. There is also a clothing subsidy of up to 150.00 euros per person per year. Due to the increase in the cost of living, a one-time payment of 500 euros for an adult and 250 euros for a child was also introduced in October.
Families with children can count on monthly support per child ranging from 114 euros for a newborn to 141.50 euros for teenagers. All Ukrainians have the right to claim the payment, regardless of whether they are employed or not. In September, each child between the ages of 6 and 15 is paid money for school entry in the amount of 100 euros. There is also a subsidy for school supplies - up to EUR 200.00 per child per year. The application for payments must be submitted to the tax service.
Ukrainians who have obtained temporary protection in Austria have the right to access medical services: to receive a doctor's consultation and free medicines. Registration is carried out when applying for social services. After registration, you will be assigned an insurance number.
Children who arrived after the start of the war have the right to study at school - free of charge. To enroll your child in school, contact the Education Management Advisory Center. The same is true in kindergarten. You need to contact the municipality of your place of residence and the child will be allocated to the nearest kindergarten where there are free places.