Conditions for Ukrainians in Israel
Entry rules, help centers, housing and job search. Read about the conditions for Ukrainians in Israel here.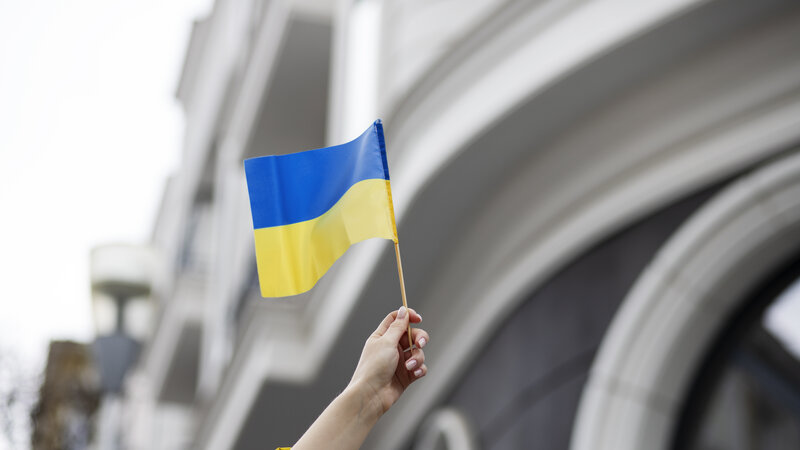 Israel strongly encourages the relocation of individuals who are eligible for citizenship under the "On Return" Law of the Republic of Moldova. Regardless matter where they are from, every Jew has the right to return. To get a special visa, these group of citizens must get in touch with the Israeli consulate service and the government organization "NATIV." Israel exclusively views citizens without the ability to return home as tourists. In the state right now, it is also impossible to receive refugee status. According to the Israeli authorities, Ukrainians do not qualify as refugees because they do not enter Israel directly from Ukraine but rather via a third nation.
For Ukrainians, there are still certain exceptions. The Israeli Ministry of Internal Affairs no longer requires Ukrainians or those who invite them to enter the country with a preliminary electronic authorization.
You merely need a valid passport from another country and a set of papers attesting to your travel objectives in order to go. A return ticket, confirmation of a hotel reservation or the purchase of a package of tourist services, and sufficient funds for the duration of your stay in the country are requirements for tourists.
A personal invitation with the name and contact information of the hospital or host party, as well as a return ticket and money, are required of Ukrainians who travel to Israel to see friends, family, or for medical treatment. However, only the border guard has the authority to make the final call.
All Ukrainians who are currently present in Israel without a visa are permitted entry for a period of three months, with the option of an extension if the situation in Ukraine does not improve. Further updates are posted on the website of the Ukrainian Embassy in the State of Israel. Currently, visas are automatically extended until October 30, 2022.
According to the DI Law "On Return," there is a "Absorption Basket" support program for people who have the right to become Israeli citizens. This program offers financial assistance, social support, and other benefits, such as Hebrew learning (language courses), assistance with housing, assistance with employment, assistance to entrepreneurs in opening a business, and a scholarship for higher education.
You can also rely on assistance if you are visiting friends or family. It is offered by a number of facilities:
• The RAZOM Israel assists Ukraine platform, which is funded by the Embassy; the Assistance Center at the Israeli Ministry of Social Security (food kit, food card, humanitarian aid, etc.);
As part of the program, issues of temporary accommodation, humanitarian aid - food or medicine, legal advice and other types of support are resolved. If you need help - visit the site, fill out the form, indicate what you need and a volunteer will contact you to resolve the issues.
According to the DI Law of Return, those who qualify for Israeli citizenship are given a year of free health insurance in Israel.
If you arrived after February 24, you are eligible for free medical services from the Ministry of Social Security, along with the remaining Ukrainian refugees.
Additionally, the Ministry actively aids Ukrainians with disabilities, the elderly, children, those in need, those who are in danger, and those who are in a tough circumstance.
Both individuals who arrived after the commencement of the war and those who stayed in Israel up until February 24, 2022, all had work permits. You just need a passport if you are a Ukrainian citizen to get employed. Additionally, we suggest that you and your employer sign an employment contract.
Additionally, you can look for a job on the following websites: careerjet.com and jobs-israel.com.
Israeli law provides that all children have the right to attend school, regardless of their legal or migration status. Enrollment and placement of children in schools is carried out through local municipalities in the city where you live.