Europe is preparing for a new wave of Ukrainians fleeing the war
The German government expects a new surge of Ukrainian refugees in the coming weeks. Because of Russia's attacks on Ukraine's energy infrastructure facilities.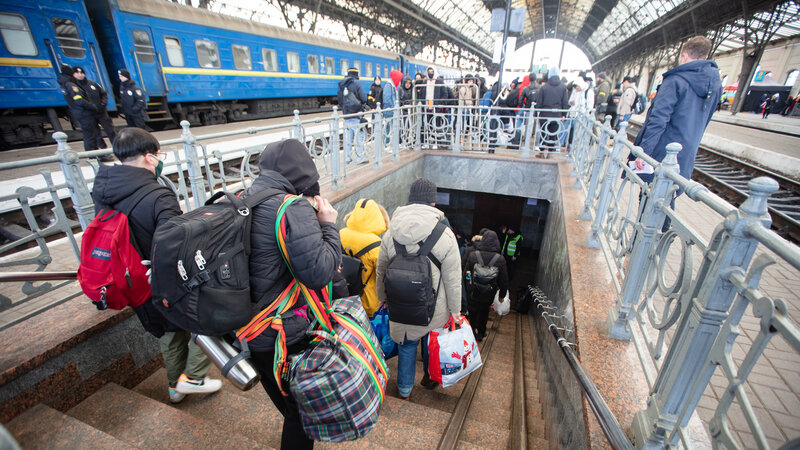 The German ambassador to Britain, Miguel Berger, said that he expects a wave of immigrants from Ukraine soon. A million Ukrainians have already arrived in the country since the beginning of the war.
Berger said that Russia continues to terrorize the civilian population. Because of this, Germany is very concerned that "these attacks on the energy infrastructure mean that many people may be forced to leave Ukraine because of the cold." He noted that throughout Ukraine, people are struggling with low temperatures and Russian attacks aimed at destroying energy supplies.
During almost 9 months of the war, 9.3 million Ukrainians left Ukraine, and more than 7.4 million people returned. At the same time, as of today, more than 2 million Ukrainian citizens are living abroad. And they predict that another 2-3 million will leave for Europe in the near future. All because of the cold weather and constant shelling of critical infrastructure.
Poland is already preparing for an influx of refugees from Ukraine
Link kopieren
Mass terrorist attacks on Ukrainian infrastructure may provoke another influx of refugees to Poland and other EU countries. Experts predict that up to half a million Ukrainian citizens may cross the Ukrainian-Polish border at the beginning of winter.
Until now, many have managed to cope with the lack of hot water and electricity. It will be more difficult in winter, so for several weeks it has been observed that more and more Ukrainians are fleeing the war, including to Poland. The country has said it is ready to receive people, despite the fact that Poland itself is struggling with the problems of rising energy prices and inflation.