European Union schools for Ukrainian children
Conditions of education for Ukrainian refugee children in the EU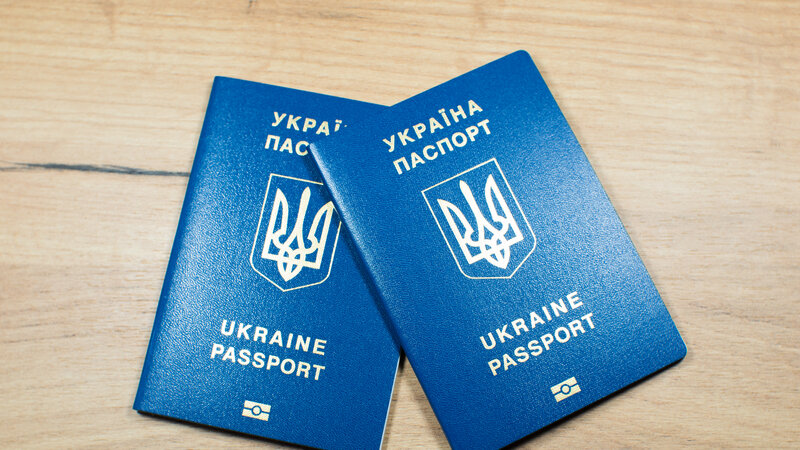 Parents whose children are temporarily protected may enroll them in any public school. The local education department can be contacted or this can be done on-site at the school. To speed up the process, they will quickly let you know which schools have openings. Then you are required to make a statement outlining all the characteristics of the child, from dietary preferences or limits to special needs, so that the school can take them into consideration while organizing the child's education. The institution also offers Slovak language instruction to Ukrainian students.
The two categories of the Slovakian educational system for students are: Between the ages of 6 and 10, the first stage occurs. "Primary school of the first degree" is how it is known. The second stage lasts between ten and fifteen years. Although in Slovakia it is referred to as "primary school," we used to think of it as incomplete secondary education.
Public and private schools are separate in Slovakia, same like in Ukraine. Schools might be traditional or specialized, for instance: junior arts schools, gymnasiums with in-depth English and mathematics studies, sports schools, etc.
Children in Slovakia can either stay in the same school or transfer to another college or gymnasium after completing this level of education. Entrance exams are used to choose students into the gymnasium; these tests may be in arithmetic, chemistry, biology, as well as Slovak language and literature.
A list of helpful contacts for education departments in several cities throughout Slovakia has been created for your convenience:
Primary Methodist school in Bratislava: +421905200543; +421232226208.
Trnava: +42915894312 for the methodical department chief.
Trenchyn: +42903552101, head of the methodical department.
Nitra: +421918379438, Deputy Head of the Methodical Department. Regional Department of Education Director, +421908235500
Banska Bystrica: 048/3226307 is the director of the methodical department.
Methodist: +421413226714 in Zilina. Regional Department of Education Director, +421905934359.
Kosice: +421908689258 for special education facilities and schools.
Presov: methodological head at +421904435014 or +421950444156.
Children start basic school around ages 6-7. The fifth through ninth grades make up the first cycle of secondary school, which lasts four years. the second cycle, which consists of three years of high school and two years of secondary education. Students earn certificates upon completion of their education, and upon completing high school, they are awarded bachelor's degrees. The ability to enroll in higher education is granted.
You must submit an application, the child's birth certificate, a medical certificate from the territory medical association, and the results of a coronavirus PCR test that were negative in order to enroll a kid in school. The head of the Republic of Moldova's Main Department of Education, Youth, and Sports must approve the application.
It is crucial that the comparability of study periods completed in Ukraine is now recognized without the need for an academic success certificate. According to the Moldovan Ministry of Education, if it is not possible to determine a student's performance in Ukraine, the school may carry out its own evaluation.
Children from 7 to 18 who are refugees from Ukraine receive free education. To do this, though, both parents and the child must obtain a Pesel, which is the number listed in the registry of everybody who lives in the nation, whether temporarily or permanently. To the parents' desire, the child must be accepted at the local public elementary school. If there are any openings, other primary and secondary. Contact your local education department to find out which schools still have openings; they will direct you there.
In Poland, there are three levels to the educational system. The first is the zero class, which serves as school preparation. Enroll kids who are 6-7 years old. The kindergarten, elementary school, or a different establishment can all house the zero class.
Primary school, often known as eight-year, is the next level.
A lyceum or technical school is the third level. Following the primary school, the child receives a complete secondary education and, in the case of college, even a vocation. In order to be admitted to a higher education institution, the length of study at the lyceum and technical school must be at least two years.
Children who immigrate to Romania are granted the same rights to education as Romanian pupils, including the ability to attend boarding schools and receive financial aid for clothing, footwear, and school supplies. Children in Ukraine have the chance to learn more Romanian through educational facilities.
In order to accommodate Ukrainian students, the country's Ministry of Education allows for the potential of raising the number of available seats in schools by 20% and paying for additional teachers, if necessary.
Contact your local education department to enroll your child in school. You must present proof of your temporary housing situation for you and your child, the birth certificate of your child, and, if at all feasible, gather proof of your Ukrainian education.
In Hungary, you have the option of enrolling your child in school on your property. Contact the district education office if there are no openings; they will transfer you to a different school. On the other hand, Hungarian is taught in public schools.
The school at Cardinal Husar's Ukrainian Center offers instruction in Ukrainian to students in grades 1 through 11. A day school for kids was founded by volunteers on the grounds of Budapest's Lorand Etvesh University.
Children above the age of six must attend school for at least nine years in this nation. Children from Ukraine who have been compelled to relocate are likewise subject to the rule. Within the first six months of their official registration in Germany, parents are required to enroll their children in school. Youth Migration Service advises Ukrainians to enroll in education. If a parent lives permanently in Germany without enrolling their child in school, they must pay a fine.
Make contact with the local schools to enroll your child in a school. Initially, send an email asking for permission to enroll your child in school and to schedule a consultation. If you are prepared to provide a spot in the school, get the following documents ready right away: the child's passport, the parents' passports, a vaccination card that has been translated into German, proof of measles vaccine, and a registration form.
For kids and teenagers who don't speak German, there are integration classes available in Germany. Children there play sports, study arithmetic, and learn about the language and culture of the nation.
You are required by law to send your child to school if you will be staying in the nation for more than 90 days. The institution of higher learning nearest to your domicile serves as the host. Children in Ukraine receive free education. To do this, you must get in touch with the school, submit an application, and present the required paperwork, including a birth certificate, a temporary protection order, a residence permit, and a document showing the identity of the parents (such as a passport).
If the school is full, the principal should get in touch with the local education office, who will suggest another school for you.