Free travel for Ukrainians in Riga
Until June 30, 2023, Ukrainians who have found refuge in Riga can use public transport for free: buses, trolleybuses and trams.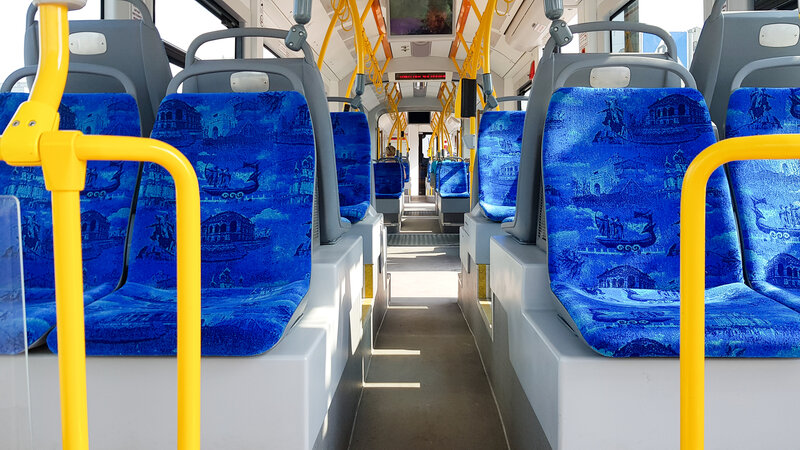 How to issue a public transport ticket for an adult?
Link kopieren
In order to use free travel, you need to have an electronic travel card and your place of residence must be registered in Riga. You can get a travel ticket at Rīgas satiksme customer service centers (customer service by appointment) and the Riga Ukrainian Support Center at 4 Amatu Street (customer service on a first-come, first-served basis from 9:00 a.m. to 6:00 p.m.). It is necessary to take with you an identity document and a document with a personal code issued by the Migration Service of Latvia. If you already have an electronic travel card, take it with you, if not, a new travel card will be issued to you on the spot.
Children of preschool age can ride in Riga's public transport for free. But schoolchildren can get a 100% discount on travel if they study at a local school. For this, you need to have a student card - it is issued at the place of study. Further, the registration process is the same as for an adult.