Ukrainian children attending summer camps in the EU
The majority of schools break up for the summer. Parents may wonder how to keep their kids entertained. in order to keep them secure and in charge while the elders are at work. A list of international summer camps for kids has been produced for you.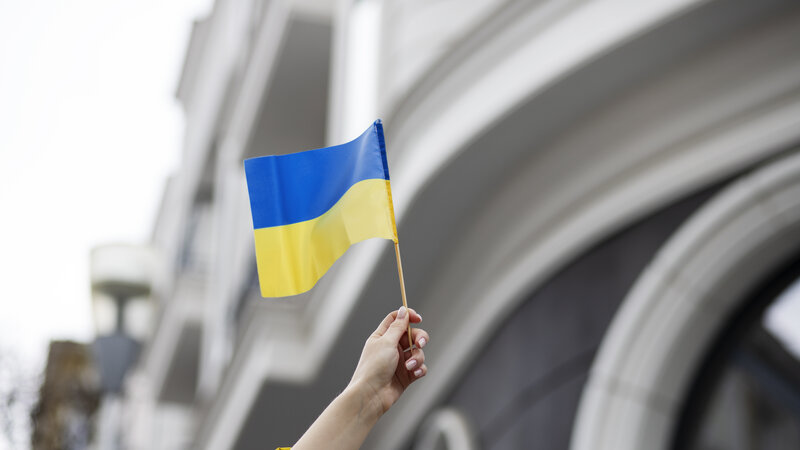 Children can attend a summer camp at the Kultivar Cultural Center. Your child will unwind, have fun with friends, and relish the summer at English Summer Camp. The child will readily advance his command of the English language in addition to having fun because he will work with qualified teachers every day. For two weeks, visits will take place on August 8 and 15. Acceptable ages range from 9 to 15 years old. The price per week is approximately 1,500 hryvnias.
In August, Ukrainian youngsters are welcomed to a contemporary tent camp on Lake Balaton's southern side. The camp's major objective is to foster positive feelings through a variety of programs and educational activities while maintaining the highest levels of safety and care. More than 25 different activities are offered in the jam-packed schedule, including rides in dragon boats, laser wars, concerts, arts and crafts, and theater performances. From August 14 through August 20, they are looking for kids aged 7 to 16. Free admission is provided. You simply need to pay a deposit of 10,000 forints, or roughly 1,000 hryvnias; if your child doesn't attend the camp, you won't get your money back. You'll receive your money returned in other circumstances. It is important that the child has the status of temporary protection.
Warsaw is hosting a city camp for schoolchildren as a part of the "Summer in the City" initiative. Children will participate in sports and creative activities while being watched over by teachers when they are on trips. The initiative runs from June 27 through August 31 over the summer break, with weekly alterations made to allow kids to simultaneously enroll in many schools.
Łódź Day camps are also offered here. Sports competitions, music and art workshops, IT seminars, group visits to theaters, museums, zoos, and swimming pools are all on the event schedule. These camps allow kids to remain from 7:00 a.m. to 5:00 p.m., Monday through Friday.
Public transportation and all entertainment are both gratis. Only the cost of meals must be covered by parents whose children are attending day camps.
Every year, a summer camp for kids with impairments is hosted in Krakow. Children of Ukrainians who are now residing in Krakow as a result of the war are also encouraged to take part this year. Free admission is provided.
Atlantia4Ukraine is a free summer camp. So, until September 2, they will be staying in Villa Fassini in Rome. For kids, a variety of entertainment programs have been created. Sports activities, yoga lessons, Italian language instruction, and multimedia classes are a few of them. The approved age range for kids is 4 to 14. On Monday through Friday, the camp is open during the day from 9 a.m. to 5 p.m.
In Riga, a summer camp for kids from Ukraine and Latvia opened. For better assimilation, young Ukrainians will study the language and interact with their peers. Free meals will also be offered to kids. Weekdays are camp hours. You can register your child with the Latvian Ukrainian Embassy.
Ukrainian youngsters can now attend an adaptation camp thanks to the children's organization "Vda nás bavi." Children have been given access to a fascinating program that includes activities that are both instructive and athletic as well as scientific experiments. There will be Ukrainian and Czech teachers. Three to fifteen-year-olds are welcome.
Children from Ukraine have city camps set up in the heart of Prague by the civic center "Svitlo." The curriculum includes instruction in the Czech and English languages, musical and entertainment events, and outdoor activities like trips to the zoo and museum, interactive games, and performances. Children between the ages of 6 and 11 are waiting.
The "Gorni Pochernice" children and youth center extends an invitation to young artists to attend the city camp. The program includes making at least two unique goods, as well as a visit to the Prague Planetarium. On the concluding day of the camp, parents are invited to an exhibition of the young artists' creations that they have been working on all week. Cost: 850 Norwegian kroner.
Younger Ukrainian youngsters were also cared for by the House of Children and Youth in Prague. They will run a city camp for them in the charming village of Vrzesnik near Gumpolets. Ukrainian instructors and a teacher from the home for children and teens will be in charge of watching over the kids.
Children shouldn't lose their summer vacations or childhoods to war. Let's leave them with joyful, carefree memories!