Ukrainian students are admitted to universities across Europe
Ukraine is accepted by dozens of higher education institutions from across the EU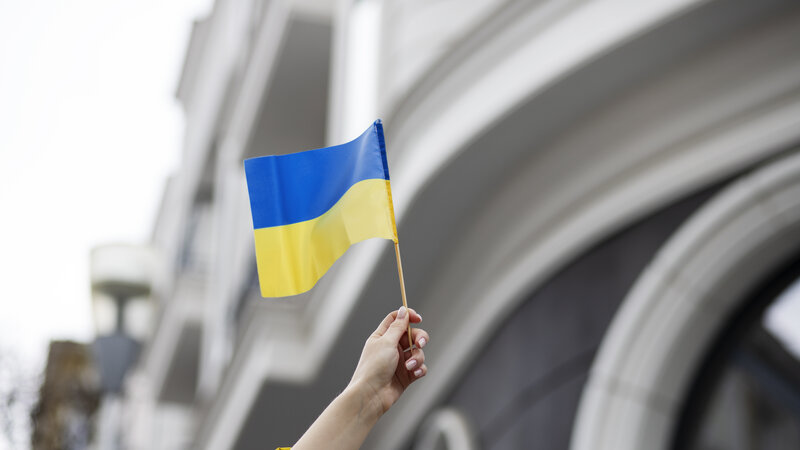 Ukrainian students who have refugee status and a PESEL identifying number are entitled to free tuition at public colleges. Prior to continuing your studies at Polish universities, gather all the necessary paperwork, including your diploma and any supplementary certificates. Ukrainian students were excluded from having their degrees nostrified (translated and notarized), due to the situation in their country. Next get in touch with the selected college or university and submit an application. Find out the specifics from the administration because the process may differ depending on the university.
Your studies may go on in either English or Polish.
Additionally, 18 higher education institutions, including the Gdask Medical University, the Medical University named after Silesian Piasts in Wroclaw, the Medical University named after Cardinal Stefan Wyszyski in Warsaw, the Jagiellonian University, the Medical University named after Jan Kokhanowski in Kielce, etc., opened their doors to medical students.
The University of South Bohemia has provided accommodation and specialized and social scholarships for Ukrainian students.
Additionally, the Masaryk Czech University in Brno opened a remarkable reception for students who left Ukraine. Only pupils who are temporarily protected will be accepted.
Scholarships are available at Southern Bohemia University, including those for social groups. They also offer housing for students.
14 state universities in the Czech Republic are open to Ukrainian students.
The largest medical school in Hungary is Budapest Semmelvais University. Up to the end of the conflict, the institution provides free education to Ukrainian students. Write to titkarsag.kht@semmelweis-univ.hu to request an online admission consultation.
Starting in September 2022, the Mogoli-Nagy University of Art and Design will offer grants, courses, and scholarships to students majoring in art and design. They will allow recipients to dwell in the university residence hall.
Ukrainian students were also admitted to the Universities of Pecs and Corvinus in Budapest.
Ukrainian refugees who wish to remain in the nation may benefit from free Bulgarian language classes, according to a statement from the Varna University of Management. They also serve meals and offer lodging.
The requirements for admission for Ukrainian students have been lowered at the American University in Bulgaria. Additionally, they offer financial support, lodging, and meals.
Additionally, Ukrainian students are able to continue their education in the nation's universities. Even those who are unable to verify their grades and certificate will still be given a knowledge test. After that, you'll need to pass a test. Every educational institution has its own regulations about the process. Ukrainian students can attend state universities for free.
Numerous students from Ukraine will continue their education at Claude Bernard Lyon University 1. Under the PAUSE program, they also provide employment to Ukrainian researchers, their families, and doctorate students. This French scientific initiative offers funding support to Ukrainian researchers.
25 more spaces have been made available at Jean Moulin Lyon University 3 for Ukrainian students enrolled in the University Diploma in French Studies program (DUEF).
For students who do not speak French, Jean Monnet University has set up scholarships and training sessions.
A bachelor's degree can be earned by Ukrainian students who take part in the DAFI scholarship program.
Master's students are not charged to continue their education at the Berlin School of Economics and Law. You are also invited to enroll in the master's program in "International Business and Finance" at the University of Augsburg.
Through the Berlin-Ukraine University Fund for Scientists and Students, the Technical University of Berlin offers financial assistance. Donations will be wired straight to the university's newly created account, where they will be used to provide scholarships for Ukrainian researchers and students. They also intend to utilize the money to pay for German language classes. The university will offer the essential level of cash.
The Technical University of Munich was not left out either. A scholarship program for Ukrainian students was introduced there.
Humboldt University in Berlin provides scholarship programs and other opportunities for students from Ukraine.
The University of Tartu offers 250 spots for Ukrainian students to pursue bachelor's and master's degrees. The university also gives you the option of continuing your studies in the spring semester and the following academic year.
The faculties of fine arts, design, architecture, and art culture at the Estonian Academy of Arts in Tallinn are similarly tuition-free.
At Tallinn Technical University, Ukrainian students can also continue their education.
During the current semester, 100 places are available for Ukrainian students in the Spanish universities of Burgas, Leon, Salamanca, and Valladolid. Housing and a monthly allowance of between 250 and 500 euros are also provided.
Students from Ukraine get easy access to studies at the University of Basel. To accomplish this, you must certify the beginning of your studies at a Ukrainian university and obtain S status in Switzerland (Temporary Protection Status).
Admission to the University of Applied Sciences in Bern was made easier. The sole prerequisite is intermediate English language proficiency. Ukrainian students may be eligible for interest-free loans or scholarships from the Swiss Federal University of Technology. The Lausanne Polytechnic Federal School offers students financial aid, counseling, and spiritual support.